Family Medicine Clinic in Los Banos, CA
Los Banos Primary Care offers comprehensive health care for people of all ages. For more information

contact us

today or

book an appointment

online. We are conveniently located at

1120 West I St Suite B, Los Banos, CA 93635

.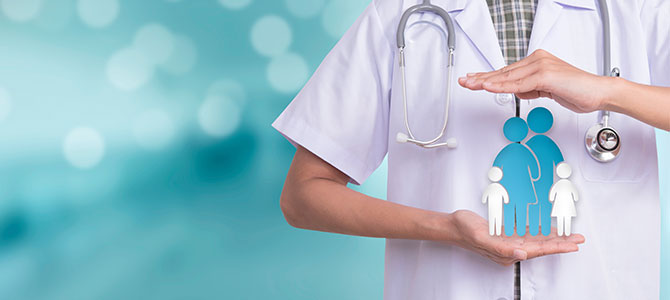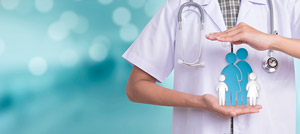 Table of Contents:
What services are included in family medicine?
Is family medicine the same as primary care?
What are the types of family medicine?
Why do I need a family doctor?
At Los Banos Primary Care, we are proud to provide excellent healthcare services to our wonderful community. We treat a wide variety of illnesses and injuries including strep throat, influenza, sexually transmitted infections, minor sports injuries, and more. Our highly trained doctors specialize in areas such as primary care and family medicine. For more information on family medicine services, continue reading below!
What services are included in family medicine?

What's great about family medicine is that it covers an extensive list of healthcare services. A family doctor has the training and education to handle medical needs all the way from infant care to geriatric care. Healthcare services included in family medicine include:

• Illness diagnosis and treatment
• Chronic illness diagnosis and treatment
• Annual check ups
• STD screening
• Preventative healthcare
• Genetic issues
• Referrals to specialists
• Mental health care
• Weight loss treatment and healthy lifestyle planning
• Women's health
• Pediatric care
• Men's health
• Occupational medicine
• Sports physicals
• Lab testing and screening
Is family medicine the same as primary care?

Family medicine is a part of primary care. Primary care doctors are physicians that work in the fields of pediatrics, family medicine, and geriatrics. Physician assistants and nurse practitioners are also a part of primary care. No matter what the label, each of these doctors is qualified and trained to treat various medical concerns. Primary care doctors can also refer you to a specialist for serious conditions like cancer, cardiovascular diseases, mental health concerns, and mystery illnesses.
What are the types of family medicine?

Family medicine is a specialty in the medical field that covers four sub-branches of medicine.

1. Pediatrics: Pediatrics is a branch of medicine that cares for children's mental, physical, and emotional health. From infancy to adolescence, our family doctors are there every step of the way. Pediatricians can help diagnose and treat influenza, ear infections, sinusitis, and other common childhood illnesses.
2. Adolescent Medicine: Adolescent and young adult medicine covers the time period from about 10 years old to 19 years old. A doctor who specializes in adolescent medicine can help teenagers through puberty, sexual health, and common conditions in teenagers.
3. Adult Medicine: Adult medicine doctors treat illnesses, injuries, and conditions found in adults. These doctors focus on the treatment and management of chronic diseases and annual checkups.
4. Geriatrics: Geriatric doctors focus on preventative health and treatment of patients over the age of 75. Geriatricians tend to deal with issues like arthritis, diabetes, cancer, dementia, and heart conditions.

Family doctors have the education required to provide medical services in all four of these areas.
Why do I need a family doctor?

Having a family doctor you can count on whenever you or your child is sick is incredibly important. There are so many incredible benefits of having a trusted primary care physician!

1. Your doctor will have extensive knowledge of your medical and family history
2. You will have a professional support system to help you achieve your health goals
3. Chronic illnesses and conditions can be managed with a proper long term treatment plan
4. You will need to spend less time in walk-in clinics and emergency rooms
5. You get lifelong healthcare
6. You can prevent future health problems

A family doctor is a fantastic way to ensure you stay emotionally, physically, and mentally healthy. No matter what your age, you can greatly benefit from having a doctor who knows you and that you feel %100 comfortable. Everyone deserves to have a medical professional they can talk to when struggling with any health issue. If you're looking for a family medicine clinic in Los Banos, California, consider visiting Los Banos Primary Care. Our friendly staff will happily answer any questions about our clinic, doctors, and services. We look forward to providing you with the high-quality family medical care you need! For more information call us today or book an appointment online. We are conveniently located at 1120 West I St Suite B, Los Banos, CA 93635. We serve patients from Los Banos CA, South Dos Palos CA, Dos Palos CA, Volta CA, Ingomar CA, and Trent CA.