Men's Health Clinic in Los Banos, CA
Dr. Raminder Mand, MD, at Los Banos Primary Care provides quality care for conditions such as premature ejaculation (PE), erectile dysfunction (ED), hypertension (high blood pressure), cardiovascular disease, infertility, or diabetes. Dr. Raminder Mand, MD has been working in Turlock and Modesto since 2010. For more information

contact us

today or

book an appointment

online. We are conveniently located at

1120 West I St Suite B, Los Banos, CA 93635

.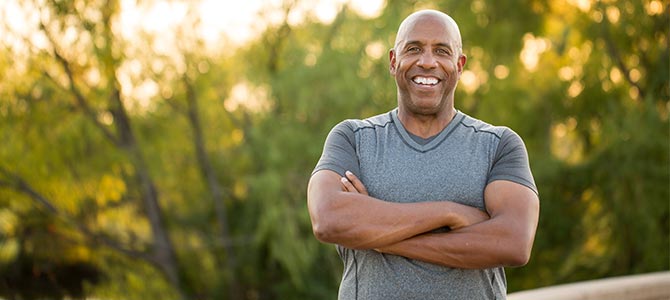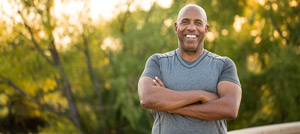 Table of Contents:
Why is men's health important?
What are the benefits of a men's health plan?
What are some men's health issues?
When should a man see a healthcare provider?
A men's health clinic is a medical clinic that specializes in diagnosing and treating men's health issues. These clinics offer a number of different services, including diagnosis and treatment of erectile dysfunction, prostate health, and sexual health. Men's health clinics also provide services for a variety of other concerns, including general health evaluation, disease screening, and other wellness services. In addition, men's health clinics offer a wide range of specialized services, such as those related to male fertility, male hormone health, and other male reproductive concerns.
Why is men's health important?

Men's health is vitally important. It affects a man's quality of life, relationships, and productivity, as well as their longevity. In other words, men's health has a big impact on each man's life as well as the lives of those around them. For various reasons, men do not prioritize their health as women do; this could be related to their schedule or availability, but it may also be due to a lack of focus on health—married men often live longer because their spouses help them manage appointments and can also notice changes on their body that might be cause for concern.

Men's health is also important because men are at higher risk for certain diseases and experience other health issues at higher rates than women. Men's health refers to the state of a man's physical and mental well-being and includes topics such as mental health, sexual health, and general health and wellness.
What are the benefits of a men's health plan?

There are many benefits that men's health plans provide, including:

• Individualized Care — Each men's health plan is customized to meet the unique needs of each patient, allowing them to receive the best care possible. These plans understand that one-size-fits-all approaches do not take into consideration many important factors and can often overlook crucial details that would otherwise be addressed in a customized treatment plan.
• Prophylaxis — Prevention of disease is an important part of each men's health plan, with a focus on establishing long-term health and wellness. Preventative health services are vital because it is much easier to prevent a disease than it is to treat it.
• Treatment of Injuries & Illnesses — Not all conditions and health concerns can be avoided, and when they do arise, it is imperative to receive medical care that appropriately addresses these concerns. Men's health plans also emphasize treating acute injuries and illnesses with a number of common therapies.
• Management of Chronic Conditions — Many people will be affected by a chronic condition, and it is important to receive the right care in order to allay symptoms. Knowing what to do when multiple chronic conditions are present is also crucial, and this level of expertise is provided in men's health plans.
What are some men's health issues?

Common men's health issues include:

• Premature ejaculation (PE)
• Erectile dysfunction (ED)
• Hypertension (high blood pressure)
• Cardiovascular disease
• Infertility
• Diabetes
• Depression
• Hypogonadism (low testosterone)
• Sexually transmitted infections (STIs)
When should a man see a healthcare provider?

Men should see a healthcare provider at least once a year, unless they have a health condition that requires close monitoring, such as diabetes or high blood pressure. Furthermore, if a man is at higher risk for developing a disease, he should see a healthcare provider more frequently to monitor his condition and make sure the disease is not developing. If you are looking for a men's health clinic in Los Banos, CA, come to Los Banos Primary Care today. Our men's health specialists are experienced at treating health problems commonly faced by the male population. Call us today or book an appointment online at our men's health clinic, or visit our clinic conveniently located at 1120 West I St Suite B, Los Banos, CA 93635. We look forward to serving you! We serve patients from Los Banos CA, Volta CA, Santa Nella CA, Trent CA, and surrounding areas.