Telemedicine Visits Q&A
In 2021, around

37%

of adults opted for telemedicine. During the prevalence of Covid-19, telemedicine became a necessity for the healthcare department. However, people continued using telehealth medicine after covid-19. Dr. Raminder Mand, MD, at Los Banos Primary Care provide quality primary care services through telemedicine. For more information

contact us

today or

book an appointment

online. We are conveniently located at

1120 West I St Suite B, Los Banos, CA 93635

.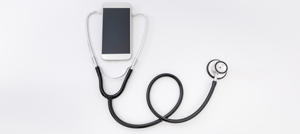 Table of Contents:
What is telemedicine?
What is virtual primary care?
How do telemedicine visits work?
What conditions can be treated with telemedicine?
What are the advantages of telemedicine?
Telemedicine, or telehealth, refers to the use of technology to provide health care where conventional in-person care is unavailable, such as remote diagnosis and treatment. The use of telemedicine has expanded beyond medical care, with many health clinics using it to provide primary and mental health care, including behavioral health services like counseling and therapy. The goal of telemedicine is to improve the quality of care provided to people who are unable to travel to a doctor's office. Today, many consumers turn to telemedicine first when they need medical care.
What is telemedicine?

Telemedicine is the use of telecommunications to provide medical care to patients who would otherwise be unable to receive care in person. This can be used to provide care to patients who are unable to travel to a doctor or healthcare facility, or who live in rural areas where there are few providers. It can also be used to provide care to patients with severe or chronic illnesses that require regular doctor visits, such as diabetes or heart disease. While telemedicine is a technology-based solution, the care provided by telemedicine providers is identical to the care provided by in-person providers. Today, telemedicine is used for a wide range of health services, including remote diagnosis of conditions such as flu, sprains, and depression; prescription refills; and monitoring patients' health status. The use of video conferences and telehealth technologies used in telemedicine have greatly improved the quality of care provided by doctors and other medical professionals to their patients who live too far away to visit the doctor's office or hospital.
What is virtual primary care?

Virtual primary care is a form of primary care that uses a combination of technology and virtual interaction to provide convenient care for a wide number of health concerns. The entire visit can be done from wherever, whenever, without needing to be in a doctor's office and without the wait times and bureaucracy of traditional doctor's offices.
How do telemedicine visits work?

A telemedicine visit works by connecting with a healthcare provider virtually, such as via a phone call or video conference. A telemedicine appointment is very similar to a regular appointment, except the patient receives care from the comfort of their home instead of at the office. Some telemedicine appointments require patients to register an account; this could be in the form of a smartphone app or an online form on a website. In certain cases, patients have the option to connect with their doctor via video chat, which is ideal for describing any physical ailments or showing external symptoms, such as a rash or allergic reaction. Most consultations last around 15 minutes. After which time, the doctor will make a diagnosis and develop a custom-tailored treatment plan at the conclusion of the appointment; they may also discuss any medications that might need to be prescribed.
What conditions can be treated with telemedicine?

Telemedicine can treat:

• Minor cuts or burns
• Illnesses such as the flu or cold
• Mental health disorders including depression and anxiety
• Rashes
• Insect bites
• Sore throat
• Diarrhea
• Pink eye (conjunctivitis)
What are the advantages of telemedicine?

Telemedicine can provide many benefits, and as technology advances, it can address a wider number of concerns. Benefits of telemedicine include:

• Accessibility — The most prominent benefit of telemedicine is its ease of access and ready availability; it can connect patients to physicians in the same city, and it can also connect patients to specialists on the other side of the world.
• Affordability of Healthcare — As more insurance plans provide coverage for telemedicine, these services are more affordable now than ever before. Not only can telemedicine reduce healthcare costs, but it can also reduce other costs associated with healthcare visits, such as transportation.
• Saves Time — One of the biggest features of telemedicine is its ability to save time, for both the patient and physician. Patient wait times are reduced, the time it takes to get to the doctor's office is effectively eliminated, and physicians can see more patients with the time they save using telemedicine.

Los Banos Primary Care offers telemedicine visits, so you can receive the care you need, no matter where you are. Call us today or book an appointment for a telemedicine visit, or visit our clinic conveniently located at 1120 West I St Suite B, Los Banos, CA 93635. We look forward to serving you! We serve patients from Los Banos CA, Volta CA, Santa Nella CA, and Trent CA.