Children's Growth and Development Checkups Clinic in Los Banos, CA
Early childhood is an essential part of your children's life because his brain rapidly grows until they turn 3 years old. You need to monitor every milestone of your children's growth and development. At Los Banos Primary Care,

Dr. Raminder Mand, MD

, offers check-ups for children's growth and development. Los Banos Primary Care provides physical checkups for your child's well-being and growth. For more information,

contact us

or

book an appointment,

or simply walk-in to

1120 West I Street, Suite#B, Los Banos, CA 93635

.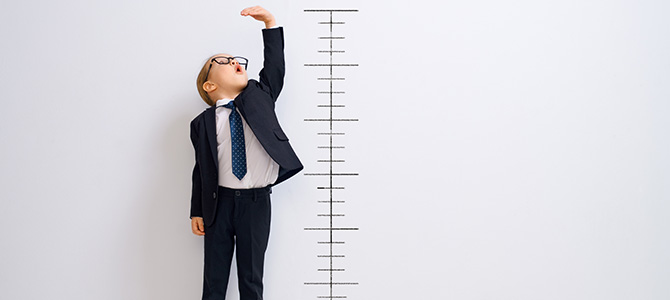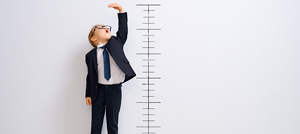 Table of Contents:
What is a developmental assessment?
What is considered a developmental delay?
What is the purpose of developmental screening?
What to expect during back-to-school check-ups?
What is a developmental assessment?

Children's developmental assessments and growth checkups were created as a way for your doctor to review the child's growth over time. This ensures the developmental milestones that were set out for them, dependent on their age, and compare to those of other children their age. The developmental assessment that we follow was created by Jean Piaget, who created the developmental assessment as a way to review the intellectual development and abilities of children from infancy to young adulthood.

The milestones that were created include the typical developmental aspects found in children from playing, learning, speaking, behaving, and moving. If the child misses the developmental milestone, it could be a sign that there may be a possible problem arising that needs to be looked into more seriously. This is why it is critical for your children to continuously see their doctor for developmental checkups as your doctor can catch any of these signs earlier. They offer a diagnosis or include another specialist to provide any necessary exams or testing to diagnose an issue if there is one.
What is considered a developmental delay?

Developmental delay is considered a developmental skill that has not been reached by your infant, toddler, child, or teen. With each year that passes, more and more children are being registered into school and sports, and this offers an opportunity for the parents to have their child's growth and development check-ups during a sport. Developmental delays occur often in children in these specific areas:

• Motor function
• Speech
• Language
• Cognitive play
• Social skills

Many do not have an initial cause for a developmental delay, as the factors that can contribute to a developmental delay can occur in a child before they are born in pregnancy, during birth, or even after birth. These factors may include:

• Genetic or hereditary conditions (Down Syndrome)
• Metabolic disorders (Phenylketonuria)
• Trauma to their brain (Shaken Baby Syndrome)
• Severe psychological trauma (Post-traumatic stress disorder)
• Exposure to certain toxic substances (Prenatal Alcohol Exposure or Lead Poisoning)
• Serious Infections
• Deprivation of food or environment
What is the purpose of developmental screening?

The purpose of a developmental screening is it offers an early indicator or sign that the child may be at risk for cognitive, motor, communication, or social-emotional delays. These delays can then interfere with their expected growth, learning, and development and furthermore warrant a more in-depth diagnosis from your doctor or a specialist as well as assessments and evaluations.
What to expect during back-to-school check-ups?

These physical evaluations will include a review of your child's immunization records, as vaccinations may be a requirement for certain school districts and sports that your child will be attending. You will be able to update all of your child's immunizations at this time so they are ready for the new year.

Your doctor may also include a review of any health problems that children attending school or starting sports may experience, they include:

• Lice
• Food Allergies
• Pinkeye
• Backpack problems

To finish, your doctor will ask a few developmental questions in order to rule out any potential signs or risks that your child may be showing and possibly recommend further assessments and evaluations if needed. At Los Banos Primary Care, we provide school physicals but also sports physicals and other primary care-related services. Call us or book an appointment, to schedule your child's school physical today. Visit us at 1120 West I Street, Suite#B, Los Banos, CA 93635. We serve patients from Los Banos CA, Volta CA, Santa Nella CA, Trent CA, and surrounding areas.