Pediatric Care Clinic in Los Banos, CA
Pediatric care clinics are important because they ensure that your child's growth process is healthy and on track.

Dr. Raminder Mand, MD

, offer well-child exams, school physicals, sports physicals, disease screenings, and growth and developmental checkups at Los Banos Primary Care. Dr. Raminder Mand, M.D., a specialist in nephrology, is passionate about primary care and works hard to provide exceptional services to the patients at Los Banos Primary Care.  We have high-quality, convenient pediatrician clinic in Los Banos, CA, and surrounding areas. For more information

contact us

today or

book an appointment

online. We are conveniently located at

1120 West I St Suite B, Los Banos, CA 93635

.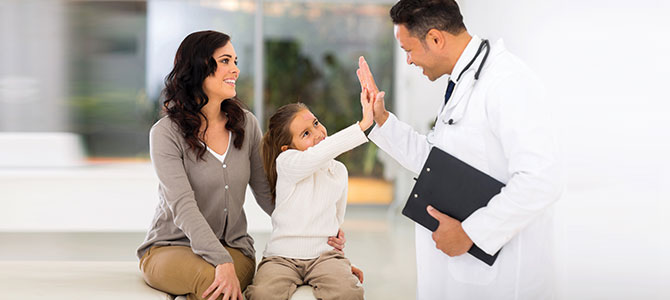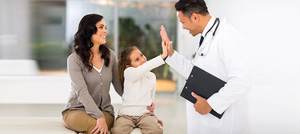 Table of Contents:
What can a pediatric clinic do for my child?
How often should my child see a pediatrician?
What services can a pediatric clinic provide?
Where can I get Pediatric care for my child?
A pediatric care clinic is a specialty clinic that provides comprehensive pediatric care to children. It is often the first place many children go when they are sick or need to be seen by a specialist. Pediatric care can include traditional pediatric services like checkups, vaccinations, and care for minor injuries and illnesses, as well as more complex care, such as surgery, chronic disease management, and care for children with special needs or complex treatment needs. Pediatric care is delivered by board-certified pediatricians, pediatric specialists, and other pediatric sub-specialists.
What can a pediatric clinic do for my child?

Pediatric clinics, or pediatric offices, provide medical care for children of all ages. They specialize in diagnosing, treating, and preventing childhood illnesses, while also providing immunizations, developmental screenings, and other health care needs of young patients. Most pediatric clinics will also provide care for children up to 18 years of age, though some may also offer extended hours or on-site services for younger children. Some pediatric offices offer routine care such as well-child visits and check-ups, while others provide more advanced care such as medical procedures and surgeries.

With a qualified pediatrician, children are able to receive the best care possible. Pediatricians will know how to treat the child's condition and be able to provide the best care for their entire family. They are also able to recognize the symptoms of a serious illness earlier and have the ability to treat children before their condition becomes critical. Very importantly, pediatricians will take the time to listen to parents' concerns and answer all of their questions.
How often should my child see a pediatrician?

Children should see a pediatrician on a regular basis; how often they should see a pediatrician depends on their age and if they have a health condition or are at higher risk for developing a health condition.

Regular visits are important because they can address any current medical issues while also screening for possible conditions. One of the main factors pediatricians continue to monitor is growth and development; growth is a very good indicator of how healthy a child is, and the rate at which they are developing can also be indicative of potential health problems.

Children should have, on average, around seven well-child visits between the ages of one and four, occurring at the following milestones:

• 12 months
• 15 months
• 1.5 years (18 months)
• 2 years
• 2.5 years
• 3 years
• 4 years

After this point, it is recommended that children see their pediatrician once a year unless otherwise indicated by the pediatrician.
What services can a pediatric clinic provide?

Pediatric clinics can provide several different services, many of which focus on improving the health of children and adolescents. The services offered at each clinic vary based on the physician's specialty and background, although most pediatric clinics provide the following services:

• Well-Child Exams
• School Physicals
• Sports Physicals
• Disease Screenings
• Growth and Developmental Checkups
Where can I get Pediatric care for my child?

If you live in or around Los Banos, CA, and are looking for a trusted pediatric clinic for your child, come to Los Banos Primary Care! Our team of pediatric specialists can provide your child with top-quality care and address any potential health concerns while also focusing on prevention. If your child is in need of care, come to Los Banos Primary Care today. Our pediatric specialists are experienced at treating children and can help your little one feel better, sooner. Call us today or book an appointment online at our pediatric care clinic, or visit us at 1120 West I St Suite B, Los Banos, CA 93635. We look forward to serving you! We serve patients from Los Banos CA, Volta CA, Santa Nella CA, Trent CA, and surrounding areas.