Primary Care Clinic in Los Banos, CA
People tend to trust their primary care physicians in case of chronic illnesses and non-emergency diseases. If you are looking for a primary care doctor meet

Dr. Raminder Mand, MD

, at Los Banos Primary Care. She received her residency in internal medicine from Richmond University Medical Center, NY. Visit Los Banos Primary Care where our medical professionals strive to provide you with a higher level of care. For more information

contact us

today or

book an appointment

online. We are conveniently located at

1120 West I St Suite B, Los Banos, CA 93635

.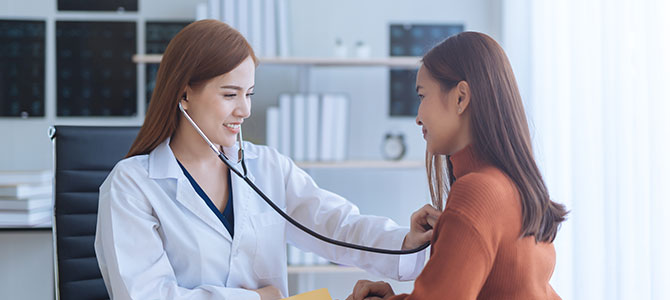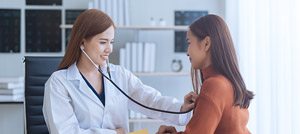 Table of Contents:
What are primary care services?
When should I see a primary care physician?
What are the benefits of having a primary care provider?
Is Primary Care Affordable?
A primary care clinic is a medical practice that offers a variety of services for the health and wellness of patients. Primary care clinics serve as a starting point for patients who want to address a wide range of health concerns, from simple colds and minor injuries to complex chronic illnesses and lifestyle problems. Primary care clinics are staffed by a diverse group of health care professionals, including doctors, nurses, physician assistants, and other medical professionals. These clinics are often located in a convenient and accessible area and may offer extended hours to accommodate the needs of patients.
What are primary care services?

Primary care services cover several different areas of health and involve a variety of fields of medicine, such as cardiology, endocrinology, reproductive health, and preventative care. Services provided by primary care include:

• Diabetes Mellitus
• Hypertension
• High cholesterol
• Osteoarthritis
• Osteoporosis
• Geriatrics
• Dementia
• Balance problems
• Incontinence of urine
• Hypothyroidism
• Fatigue
• Low Back Pain
• Asthma
• COPD 
• Bronchitis
• Chest pain
• Pneumonia
• Influenza
• Anxiety
• Depression
• Migraines
• Seizures
• Smoking cessation
• Weight management
• Medication management
• Adult immunizations
• Women's health
• Men's health
When should I see a primary care physician?

It is important to see a primary care physician on a regular basis; for most people who are in generally good health, it is typically recommended to visit a primary care physician once a year, unless:

• Exhibiting new or unusual symptoms that are of concern, such as a new rash, nasal congestion, or persistent abdominal pain; these concerns should be addressed right away to maintain good health.
• Living with one or more chronic diseases or are at a high risk of developing a certain condition; patients affected by a chronic disease or at higher risk should see their primary care physician more frequently, oftentimes twice or thrice a year.
What are the benefits of having a primary care provider?

There are many benefits of having a primary care provider, the most fundamental being that they can help treat illnesses and injuries and improve the health of their patients. In addition, seeing the same doctor over an extended period of time allows the physician and patient to build a relationship and get to know one another; this allows the doctor to understand the patient's health, their medical history, any potential health risks they have, and how they can help them improve their health. Primary care providers also help their patients make more healthful decisions and live healthier lifestyles, such as:

• Quitting smoking
• Eating a healthier diet
• Exercising more regularly
• Managing stress appropriately

They can also:

• Recommend screening tests based on risk factors
• Treat common illnesses and injuries
• Manage chronic health conditions
• Refer patients to specialists
Is Primary Care Affordable?

In the United States, access to affordable and high-quality primary care has been a major challenge for many families. Even though the Affordable Care Act has brought some relief by expanding Medicaid in some states, many Americans still struggle to find a primary care provider who will accept their health insurance. And even for those with insurance, the high cost of visits to the doctor can be difficult to afford. Fortunately, primary care is designed to provide affordable care to patients without compromising quality and expertise. Primary care clinics understand the importance of receiving proper health care services and translate this into treatment plans that are accessible to everyone, regardless of their age, background, or financial status.

If you are looking for a primary care clinic you can trust, come to Los Banos Primary Care today. Our medical professionals are dedicated to providing you with all of your primary care needs at an affordable price. Call us today or book an appointment online at our primary care clinic, or visit our clinic conveniently located at 1120 West I St Suite B, Los Banos, CA 93635. We look forward to serving you! We serve patients from Los Banos CA, Volta CA, Santa Nella CA, Trent CA, and surrounding areas.