Women's Health Care Clinic in Los Banos, CA
As

research

suggests, women's health is the key to the well-being of the family and children. If the woman is not fit, everyone will get affected by it.

Dr. Raminder Mand, M.D.

provides women's health care services at Los Banos Primary Care. Women can get affected by several health issues such as heart diseases, maternal health issues, reproductive health, breast cancer, ovarian cyst and prenatal health issues. Los Banos Primary Care offers comprehensive health care for women. For more information

contact us

today or

book an appointment

online. We are conveniently located at

1120 West I St Suite B, Los Banos, CA 93635

.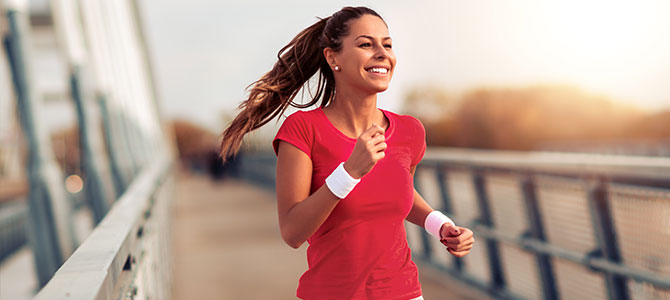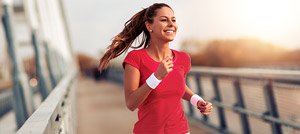 Table of Contents:
Why is women's health important?
What are the benefits of a women's health plan?
What are some women's health issues?
When should a woman see a healthcare provider?
A women's health clinic is a medical facility that provides comprehensive medical care to women, including checkups, prenatal care, gynecological exams, testing, and treatment for common and rare conditions. Most women's health clinics also offer contraception, Pap tests, STD testing and treatment, and education about women's health and wellness. Many women's health clinics provide services on-site or nearby, but some provide more extensive services, including treatment for reproductive conditions such as endometriosis or ectopic pregnancy.
Why is women's health important?

Women's health is complex, and it is different for every woman depending on their health needs and unique circumstances. Women's health is important for many reasons: women are often the primary caregivers for children, so their health has an effect on their entire family; women have a complex, dynamic body that requires care and attention; it affects women's lives, both on a day-to-day level and over a lifetime. Women's health is a complex topic, and it is not just about women's bodies, but also their minds, their families, and their communities. The health of the female population is an issue that affects us all; our families, our communities, and our economy.
What are the benefits of a women's health plan?

Women's health plans provide a long list of amazing benefits for women of all ages and backgrounds. Some benefits include:

• Individualized Treatment Plans — All treatment plans are custom-tailored to meet the unique needs of each patient, allowing them to receive the best possible care.
• Focus on Prevention — It is easier to prevent a disease than it is to treat it, and fortunately, women's health plans put a strong emphasis on the prevention of disease for long-term and sustainable health.
• Address Current or Preexisting Health Conditions — While some conditions can be prevented, others seem to elude detection and instead make their presence known through the manifestation of symptoms. It is imperative to treat these conditions in a timely manner; delaying care can result in more complex treatments to resolve the condition.
What are some women's health issues?

There are many health issues that commonly affect the female population, including:

• Anorexia nervosa
• Anxiety disorders
• Asthma
• Autoimmune diseases
• Bulimia nervosa
• Cervical cancer
• Chronic obstructive pulmonary disease (COPD)
• Depression during and after pregnancy
• Diabetes
• Emergency birth control/emergency contraception
• Endometriosis
• Fibromyalgia
• Infertility
• Inflammatory bowel disease (IBD)
• Interstitial cystitis (bladder pain syndrome)
• Iron-deficiency anemia
• Menopause
• Mental health
• Migraine
• Osteoporosis
• Ovarian cancer
• Ovarian cysts
• Polycystic ovary syndrome (PCOS)
• Pelvic inflammatory disease (PID)
• Pelvic organ prolapse
• Menstrual complications
• Postpartum depression
• Pregnancy problems
• Premenstrual syndrome (PMS)
• Sexually transmitted infections (STIs)
• Sleep disorders
• Stress
• Urinary incontinence
• Urinary tract infection (UTI)
• Uterine fibroids
• Overweight and obesity
• Yeast infections
When should a woman see a healthcare provider?

Women should see a healthcare provider at least once a year if they are in generally good health; they should also see a healthcare provider if they are experiencing any new symptoms that are of concern, as well as to manage existing conditions or receive health screenings. They may visit a healthcare provider to receive any of the following services:

• Pregnancy testing
• Prenatal care
• Screening and treatment for postpartum depression
• Pelvic examinations
• Sexually transmitted infection treatment and screenings
• Breast and cervical cancer screenings
• Clinical breast examination
• Mammograms
• Screening and treatment for cholesterol, diabetes, hypertension
• HIV screening
• Long-acting reversible contraceptives
• Oral contraceptive pills
• Permanent sterilization
• Other contraceptive methods, such as:
• condoms
• diaphragm
• vaginal spermicide
• injections

If you are looking for a trusted and established women's health clinic, come to Los Banos Primary Care. Dr. Raminder Mand, MD is dedicated to providing you with all of your health needs and can help you live a better quality of life. For more information, call us today or book an appointment online at our women's health clinic. We are conveniently located at 1120 West I St Suite B, Los Banos, CA 93635. We look forward to serving you! We serve patients from Los Banos CA, Volta CA, Santa Nella CA, Trent CA, and surrounding areas.