Diabetes Management: Tips for Lowering Blood Sugar
When sugar builds up in the bloodstream and the pancreas stops producing enough insulin, a person is diagnosed with diabetes. Some of the common symptoms are the constant urge to pee, thirst, losing or gaining weight, tiredness, or numb hands and feet. If you are experiencing these symptoms, please visit Los Banos Primary Care for diabetes management. For more information,

contact us

today or book an

appointment online

. We are conveniently located at

1120 West I St Suite B, Los Banos, CA 93635

.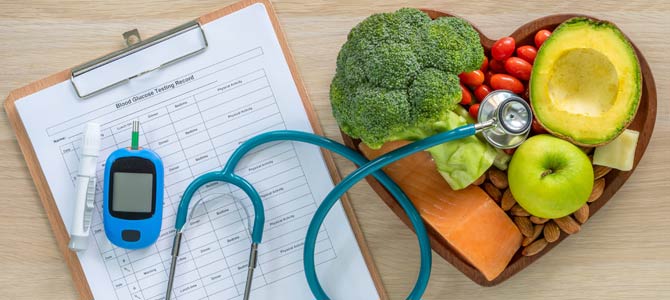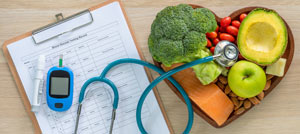 Table of Contents:
How can I quickly reduce my blood sugar?
What foods can lower blood sugar quickly?
What drinks lower blood sugar?
Why is it essential to control blood sugar levels?
Diabetes is a common chronic condition that can have many far-reaching effects on a number of different body systems, and can present with a wide range of symptoms, from mild and hardly noticeable to severe and life-altering. Fortunately, diabetes is a highly treatable disease and with the number of different treatments available, diabetic patients can live a fulfilling quality of life.
How can I quickly reduce my blood sugar?

There are many things you can do to quickly lower your blood sugar levels, such as exercise. The quickest way to lower blood sugar is by taking fast-acting insulin, which can be used in urgent situations. Exercising is another method to quickly reduce blood sugar, as glucose is rapidly metabolized by the body in the production of energy. As a result of this demand for glucose for energy, the body's cells deliver glucose to the muscles, which typically lowers blood sugar levels. Cardio is typically needed for this to work, such as walking at a fast pace, although other exercises that make the blood pump harder are also effective.
What foods can lower blood sugar quickly?

There are a number of foods that can quickly lower blood sugar levels, although for best results it is important to include these foods in a regular dietary plan. These foods include:
 
Vegetables:
 
● Green peas
● Onions
● Lettuce
● Cabbage
● Leafy greens like spinach, collards, and kale
● Green beans
● Tomatoes
● Cucumbers
● Bok choy
● Artichokes
● Brussels sprouts
● Broccoli
● Cauliflower
● Celery
● Eggplant
● Peppers
● Zucchini
● Crookneck squash
● Snow peas
 
Certain fruits:
 
● Apples
● Pears
● Plum
● Avocado
● Olives
● Dried apricots
● Unripe banana
● Peaches
● Strawberries
● Oranges
● Cherries
● Coconut
● Grapefruit
● Cranberries
● Blueberries
 
Whole or minimally processed grains:
 
● Barley
● Whole wheat 
● Oat bran and rice bran cereals
● Whole grain pasta
● Whole-grain pumpernickel bread
● Sourdough bread
● Wheat tortilla
● Nuts and seeds
● Poultry such as chicken and turkey
● Eggs and egg whites
● Fish and shellfish
● Meat such as beef and pork
● Extra virgin olive oil
● Cinnamon
● Apple cider vinegar
 
Dairy and dairy-substitute products:
 
● Plain yogurt
● Cheese
● Cottage cheese
● Milk
● Soy milk and yogurt
What drinks lower blood sugar?

In addition to foods, certain drinks can lower blood sugar levels, the most obvious of which is water. Water is the most important liquid you can ever drink to improve your health, yet countless millions of Americans do not drink enough. Unsweetened tea and coffee can also be efficacious at reducing levels of glucose in the blood. In addition to this, some doctors recommend drinking plant-based milk, like almond or coconut, to reduce blood sugar levels, as some proteins found in animal milk are linked to insulin resistance.
Why is it essential to control blood sugar levels?

Controlling blood sugar levels is one of the most important parts of a care plan when managing diabetes. In a diabetic person, unregulated blood sugar levels can result in a number of different side effects, some as mild as lightheadedness and others as severe as the loss of a limb. Therefore, in order to maintain a good quality of life, it is imperative to control blood sugar levels. This is primarily achieved through diet and exercise, as the foods you eat are responsible for how much sugar is in your blood, and exercise is vital in converting blood sugar to energy. It is also essential to follow your prescription for insulin, using it accordingly.
 
Come to Los Banos Primary Care for all of your diabetes management needs. For more information, contact us today or book an appointment online. We are conveniently located at 1120 West I St Suite B, Los Banos, CA 93635. We serve patients from Los Banos CA, Volta CA, Santa Nella CA, and Trent CA.